THREE ATLAS 180WSR RAILWAY MACHINES FOR DE WITTE
De Witte - Vandecaveye from Wingene (B) recently received three Atlas 180Wsr railway cranes. These railway machines are completely built according to the requirements and wishes of De Witte. We wish De Witte a lot of work pleasure with the three new additions!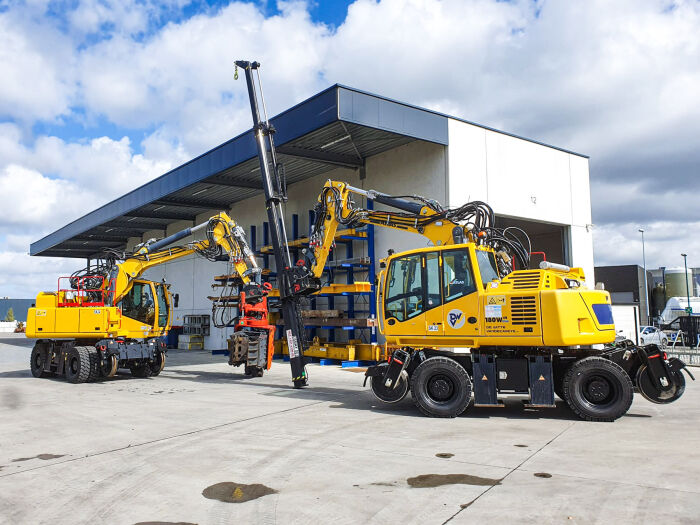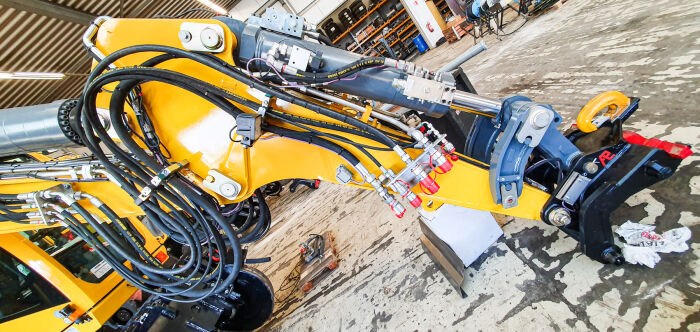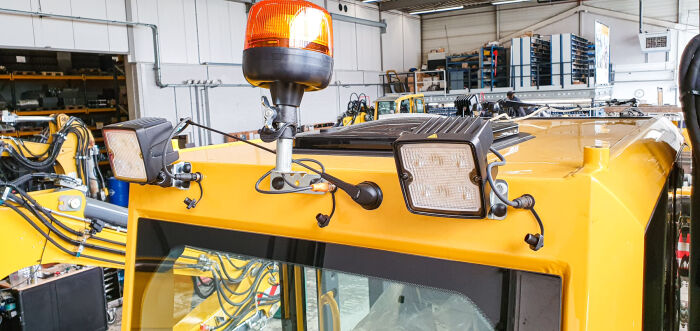 The Atlas 180Wsr has a motor power of 157 hp and complies with emission standard Stage V. Thanks to the lowered engine speed (max. 1,800 rpm), the railway crane has favorable fuel consumption. This rail crane is standard equipped with a double cab, central lubrication, proportional control, and a compressor installation. For optimal safety and perfect visibility all around, the machine is equipped with 13 LED work lights, a side and rear view camera.
These 3 machines have a customized boom configuration to optimize stability and lifting capacity. Of course, the machines are equipped with a Last Moment Protection, height and slewing limiters. The lifting jib is also included, which can hydraulically extend a load up to a maximum of 4,500 kg to a height of 14 meters.