Atlas railway machine with aerial work platform for SweJo
SweJo B.V. from Heers (Belgium), through Van Tetering, has equipped an Atlas railway machine with an elevated work platform. This fully equipped Atlas 180Wsr is now even better suited for performing tasks on overhead lines. Van Tetering Earthmoving and Railway Machines B.V. wishes SweJo B.V. many more years of productive work with the Atlas 180Wsr.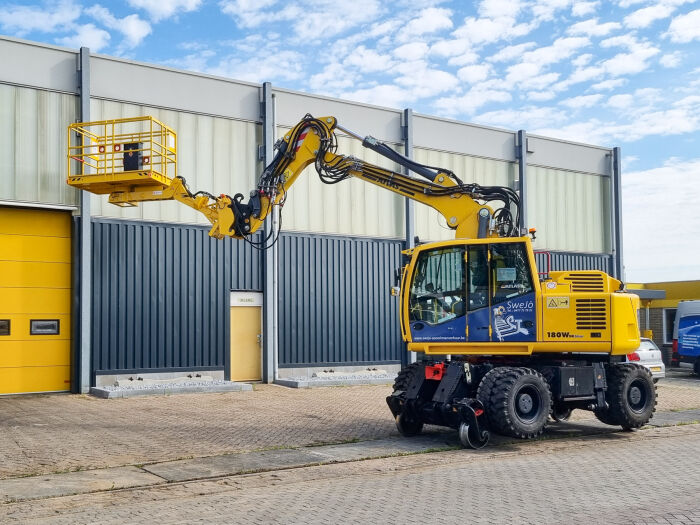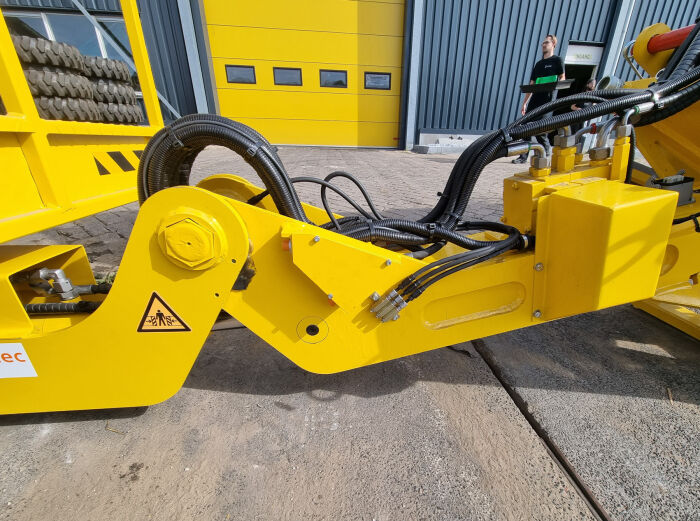 The Atlas 180WSR railway machine has been fitted with a work platform according to the aerial work platform standard NEN-EN 280 by the professionals at Van Tetering. The maximum weight in the work basket is 240 kg, or two persons plus 40 kg of work material. The dimensions of the work basket are 1.00 x 1.80 x 1.10 m. Knee rail at 0.60 m and entry with intermediate protection. The basket can rotate approximately 300º, and the machine's rotation range during work basket use is 360º.