Atlas 160Wsr railway crane for Van den Boomen
Jan van den Boomen B.V. from Liempde recently received a fully-equipped Atlas 160Wsr railway crane. This railway machine was custom-built by Van Tetering to meet the client's specific requirements. We wish Van den Boomen many successful projects with their new Atlas 160Wsr railway machine.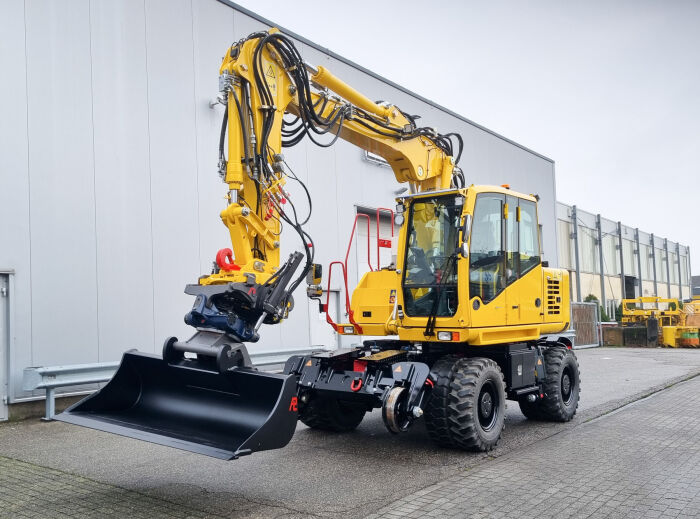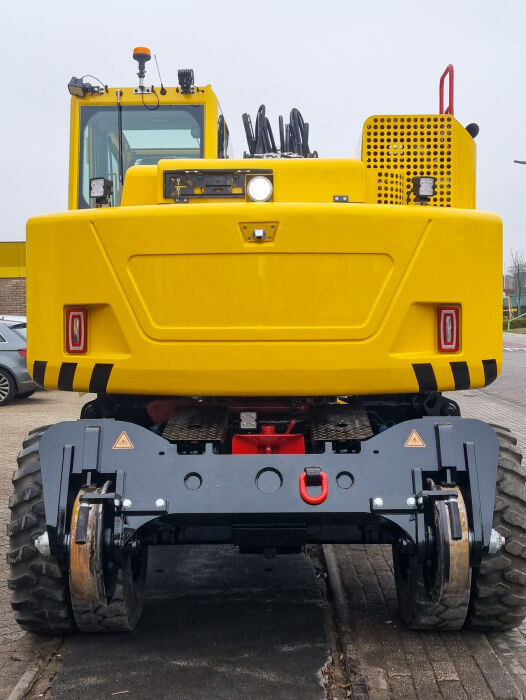 The Atlas 160Wsr, equipped with a double cabin, was converted into a railway machine by the specialists at Van Tetering Grondverzet- en Spoorwegmachines B.V. in Steenbergen. The conversion from a basic machine to a railway machine requires a lot of time and attention, as it is built uniquely to the client's specifications. This includes, among other things: a Last Moment Protection system, a complete railway chassis (reinforced version) with railway wheels, four tires on the inside and four on the outside. Additionally, it has shunting couplings, transport fastenings, a set of toolboxes, hydraulic outriggers on the left and right, brakes on the railway wheels, and an overpressure system.
Furthermore, the railway machine is equipped with a reinforced counterweight and equipped with an SMP rotating tilt bucket and central lubrication system. For added safety and better visibility during work, the machine has railway lighting, ten additional LED work lights, a flashing beacon, and lighting in the toolboxes.